5 Tips To Reduce Stress While Working From Home
Has working from home made you feel lethargic, moody or depleted of energy? Chances are, you're stressed! Here's

5

suggestions to help you improve this situation.
1. Create A Good Start
From the moment your alarm wakes you up, your senses are shocked into action. Then, a flurry of thoughts cross your mind as you sift through your mental To-Do list. On top of that, you're rushing to shower, prepare your coffee and wolf down your breakfast before clocking in to work!
If the above is a common scenario for you, it's about time you change your routine. Give yourself at least a full hour to prepare before you start your workday. Starting in a rush and under a stressed mindset, will only make you more reactive to stress in the workplace.
Remember, take care of yourself first before taking care of your work!

(Source: DepthNotWidth)
2. Get Comfortable
Day in, day out, sitting and working from your home desk has you hunched over while straining your eyes at the computer screen. This static posture slowly increases stress and develops into lower back pain, especially if you've lived in the same chair for the entire week!
You become more reactive to stress when you're uncomfortable. Hence, invest in a comfortable chair for your home office. Put a pillow behind your back for added support! Also, take short breaks every hour. Try taking a walk once in a while to relax your back.
More comfort = less stress.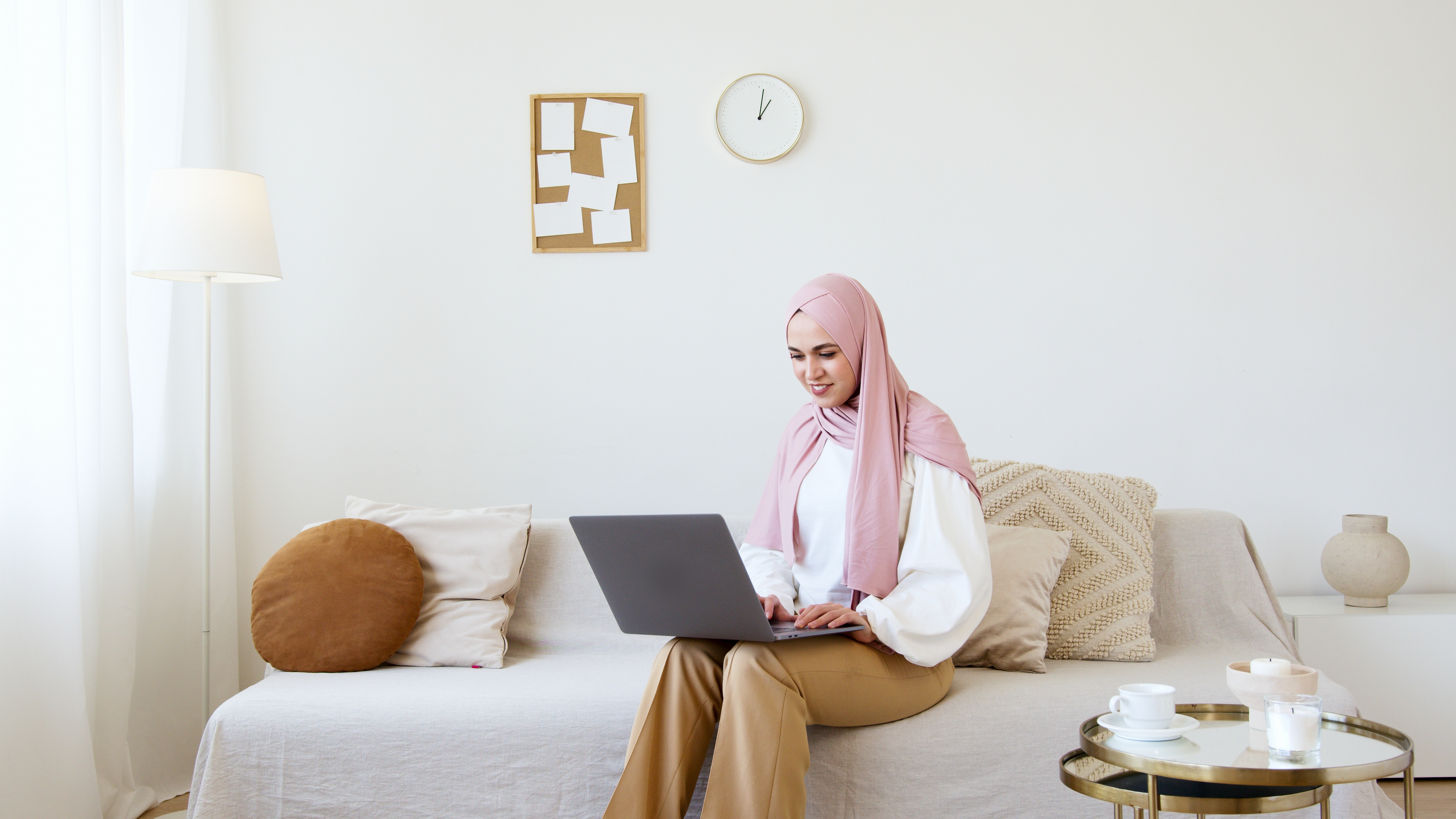 (Source: Pexels • Artem Podrez)
3. Move Your Body (Exercise)
There's no excuse to not workout due to your workload. In fact, working out is a fantastic way to release any built-up stress from work.
You'll be surprised how a ten minute workout at your desk can do wonders to leave you energised, relaxed and happy. You may even come up with creative new solutions to a nagging issue while you sweat!
There are plenty of yoga or stretching videos to follow on YouTube. Like this one YouTube video:
4. Listen To Music
Listening to music provides many stress-relieving benefits and is an extremely effective method to make you feel better. When you feel overwhelmed or want a mood-booster, play one of your favourite songs. The more positive, uplifting or feel-good, the better!
And at any moment you need to relax, try playing relaxing Lo-Fi tunes on YouTube or hit the Chill playlist on Spotify. Take your pick from the plethora of chilled, easy-listening playlists available.
So, keep on rocking and rolling to your favourite tunes, and don't stop singing and dancing to it, as it helps you de-stress and simultaneously perform better at work!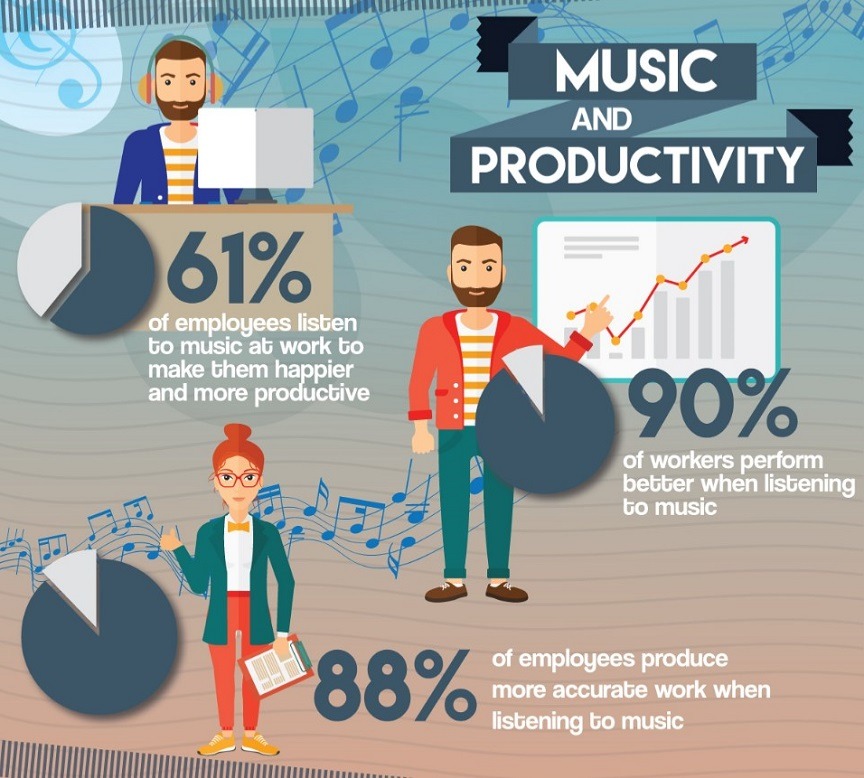 (Source: Emily C. 2019, WebFX blog)
5. Practice Workplace Wellness
Speaking of singing and dancing, the creative arts is proven to be a new and effective method to combat workplace stress.
Using interactive and exciting artistic techniques, companies are now enrolling employees for wellness programmes that allow them to partake in stimulating activities, whisking them away from their dull work cycle.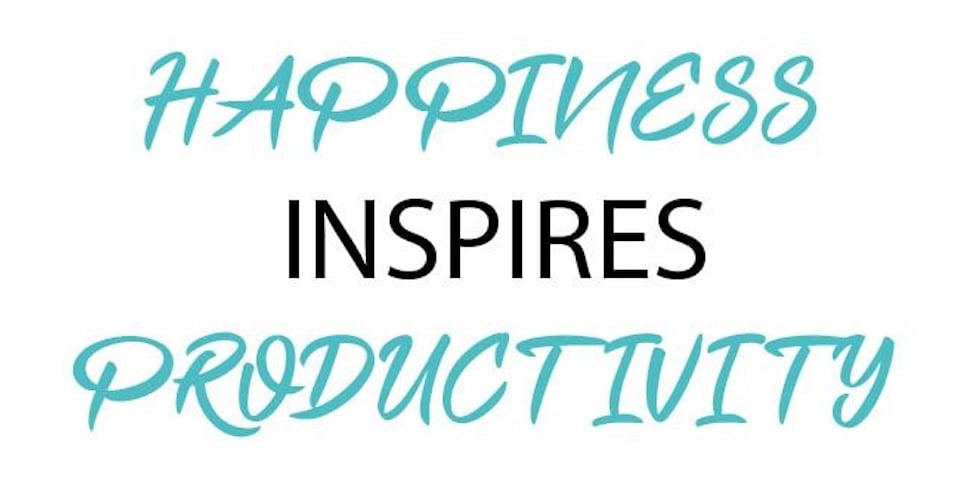 (Source: Music and Sunshine Blog)
For a healthy balance of work and play, our team of experts at Enfiniti Academy have carved out a Creative Arts Wellness programme. By using drama techniques to be incorporated in the workplace, we create a happier working environment and cultivate better productivity!
Check out our latest training "Corporate Wellness & Stress Relief Techniques" that not only helps alleviate stress, but improves employees' overall well-being.
Our classes are available both online and in-person. (Do take note that we're located in Kuala Lumpur, Malaysia.)
If you're interested, email us at enact@enfiniti.com.my or fill in our enquiry form here.
Don't forget to also connect with us on Instagram, Facebook, LinkedIn and Twitter to stay updated!